Get Relief from Frequent Headaches Without Drugs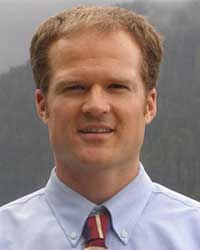 Headaches are REALLY common! In fact, two out of three children will have a headache by the time they are fifteen years old, and more than 90% of adults will experience a headache at some point in their life. It appears safe to say that almost ALL of us will have firsthand knowledge of what a headache is like sooner or later!
Certain types of headaches run in families (due to genetics), and headaches can occur during different stages of life. Some have a consistent pattern, while others do not. To make this even more complicated, it's not uncommon to have more than one type of headache at the same time!
Headaches can vary in frequency and intensity, as some people can have several headaches in one day that come and go, while others have multiple headaches per month or maybe only one or two a year. Headaches may be continuous and last for days or weeks and may or may not fluctuate in intensity.
For some, lying down in a dark, quiet room is a must. For others, life can continue on like normal. Headaches are a major reason for missed work or school days as well as for doctor visits. The "cost" of headaches is enormous—running into the billions of dollars per year in the United States (US) in both direct costs and productivity losses. Indirect costs such as the potential future costs in children with headaches who miss school and the associated interference with their academic progress are much more difficult to calculate.
There are MANY types of headaches, which are classified into types. With each type, there is a different cause or group of causes. For example, migraine headaches, which affect about 12% of the US population (both children and adults), are vascular in nature—where the blood vessels dilate or enlarge and irritate nerve-sensitive tissues inside the head. This usually results in throbbing, pulsating pain often on one side of the head and can include nausea and/or vomiting. Some migraine sufferers have an "aura" such as a flashing or bright light that occurs within 10-15 minutes prior to the onset while other migraine sufferers do not have an aura.
The tension-type headache is the most common type and as the name implies, is triggered by stress or some type of tension. The intensity ranges between mild and severe, usually on both sides of the head and often begin during adolescence and peak around age 30, affecting women slightly more than men. These can be episodic (come and go, ten to fifteen times a month, lasting 30 min. to several days) or chronic (more than fifteen times a month over a three-month period).
There are many other types of headaches that may be primary or secondary—when caused by an underlying illness or condition. The GOOD news is chiropractic care is often extremely helpful in managing headaches of all varieties and should be included in the healthcare team when management requires a multidisciplinary treatment approach.
The common reflex is to reach for that bottle of pills and pray the headache subsides so you don't have to call in sick and lose another day of productivity when you have so much to do. Unfortunately, between the side effects of many medications designed to help headaches and the pain associated with the headache, this approach is frequently NOT the answer. So what is?
The good news is that many studies have identified spinal manipulation therapy (SMT), the main type of care utilized by chiropractors, as being very effective for popular types of headaches—in particular tension-type headaches that arise in the neck. An important 2001 study reported that SMT provided almost immediate relief for headaches that arose in the neck with SIGNIFICANTLY fewer side effects and longer-lasting results compared with commonly prescribed medications.
Another interesting study that found similar results included tracking the prevalence/frequency of headaches after treatment stopped. The authors of the study reported the patients receiving SMT had continued to experience sustained benefits throughout the following weeks, and even months, in contrast to those in a medication treatment group where headaches came back almost immediately after they discontinued treatment.
The most commonly prescribed medication for tension-type headaches are non-steroidal anti-inflammatory drugs (NSAIDs). Common over-the-counter options include ibuprofen (Advil, Nuprin, etc.) and Aleve (Naproxen). For those who can't take NSAIDs because of blood thinning and/or stomach-liver-kidney problems, doctors commonly prescribe acetaminophen (Tylenol), but it can be hard on the liver and kidneys, especially when taken over time.
So, what can you expect from a visit to Halberg Chiropractic Clinic for your headaches? The typical approach begins with a thorough history and examination with an emphasis of evaluating the neck and its associated function. Dr. Halberg may also perform tests designed to reduce pain and some that provoke a pain response to identify the "pain generator" or cause!
Because each patient is unique, the type of care provided will be individually determined based on the findings, the patient's age, comfort, and preference of both the provider and patient.
So, the next time you find yourself reaching for pills because of headaches, remember that there are better options! Give chiropractic a try. You'll be GLAD you did!!!
We realize you have a choice in whom you consider for your health care provision and we sincerely appreciate your trust in choosing our service for those needs. If you, a friend, or family member requires care for neck pain or headaches, we would be honored to render our services.
For more information on headaches and other conditions commonly seen by Dr. Halberg, check out his blog at drjameshalbergblog.com.